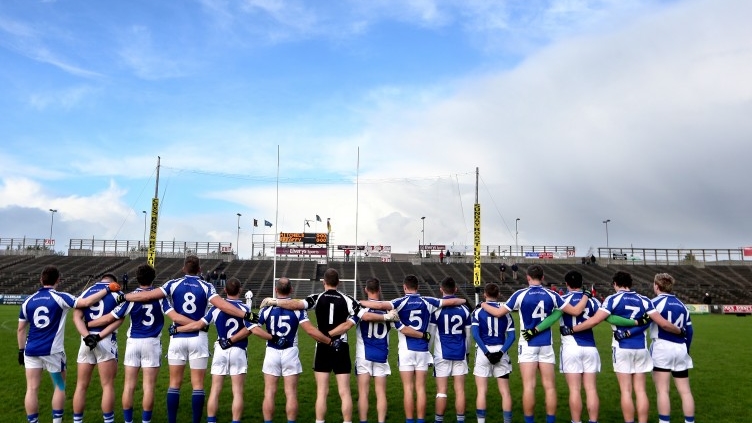 Dear Breaffy GAA Club Supporter,
Hello and welcome to the spring edition of Breaffy GAA Newsletter.
Since becoming Chairman I have been greatly impressed by the huge amount of work people put into running our club.
We have many young families living in our area and many retired, but very active people. We run a very a busy club which caters for a huge range of people from Under 6 to Senior Football level. We also have a very active Ladies football club. I would appeal to you all to get involved in the different areas of our club and help improve Breaffy GAA for everyone in the community.
Breaffy has a fine Clubhouse with a nice socialising area which is available to Club Members for functions. Contact Gerry Bourke with any queries on 087 2812094
We continue to invest and maintain our facilities in Breaffy and Ballyheane which places a huge burden financially on us. We also have football costs which are approximately €40,000 per year and a club mortgage of €37,000 per year which will be fully paid in 10yrs.
We have plans in the future to erect floodlights at our Ballyheane pitch which gets great use by our Senior, Bord na nOg
and Ladies teams along with use by our County Teams, Schools and Colleges.
We would like to inform you of our main fundraiser for the year: Breaffy Club Lotto Tickets are being sold this year in association with the County Board Draw. This can be purchased for as little as €16.67 per month on a standing order basis (other forms of payment also welcome) and will give you 2 entries to our weekly lotto which is currently standing at €13,000. You will also have 6 entries into the monthly County Board Draw with prizes of up to €10,000.
Members of the club will be out and about this month selling the Lotto and we would ask everyone with an interest in our club and Gaelic games to support us.
Finally I would like to wish all our Coaches and Team Management, from under 6 to our Senior Team, well in their endeavours this season.
Yours in Sport
Kevin McGing
Chairman
Health and Wellbeing Officer
Our Health and Wellbeing officer Helen Heneghan attended a SAFETALK workshop which took place at McHale Park.
The work shop was presented to inform GAA officers throughout
Mayo of the various support services and organisations that
are available to us if we ever need
support or someone to talk to.
Contact Helen Heneghan on
087 9438804 if you would like
help or information in relation to Health and Wellbeing.
GIVE RESPECT – GET RESPECT

The GAA RESPECT initiative seeks to ensure that Gaelic Games are promoted and played in a positive, fair, and enjoyable manner where players, coaches, spectators and referees Give Respect – Get Respect from each other.
Responsible
Encouraging
Supportive
Positive
Enabling
Considerate
Tolerant
Breaffy GAA Golf Classic
Something to look forward to…Breaffy GAA Golf classic will take place at Castlebar Golf Club on Friday and Saturday the 17th and 18th of April.
The format will be teams of 4. The entry fee is €100 per team.
We are hoping that all members and supporters will get involved – helping with preparations, helping out on the day, playing in the classic or joining us for the social evening (or all of the above ) in the Golf Club on the Saturday evening.
Please contact Siobhan on 087 7590622 with any offers of help, team entries or queries.
Congrats

Congrats to Michael Hall who made his debut in the NFL with the Mayo Senior Panel. Michael will also represent us along with Matthew Ruane on the Mayo Under 21 team in the upcoming championship.
25 Card Drive
25 Card Drive continues every Tuesday at 9pm in Breaffy Clubhouse. Entry fee €7. Refreshments served.
Contact Martin Golden for any information re card game on 087 9378175
All Welcome
Clothes Recycling
Breaffy GAA held a Clothes Recycling Fundraiser in 2014. This raised almost €1,000 to help with our Senior Team expenses. Thank you to everyone who cleared out their cupboards 
We plan to repeat this fundraiser in May of this year.
Please keep all unwanted clothes, blankets, textiles and shoes and we will contact everyone in early May re drop off or collection.
Breaffy Ladies
Help needed to coach Girls from under 16 to Senior.
Please contact Chairperson Ellie Malones on 0879732740
Bord na nOg

Our Bord na nOg Presentation Evening took place on Friday 15th Feb in Breaffy Clubhouse. We would like to thank Martin Carney for attending this event and for his encouraging words to our young players. We would also like to thank Michael Hall and Matthew Ruane who came along to present the awards as follows:
U13 Most Improved – Mark Joyce
U13 Player of the Year – Aaron O'Neill
U14 MI_ Emmet Geraghty
U14 PotY – Finn Sammon and John Deane
U15 Players Player – Conor Beirne
U 15 MI – John Deane and Jack McAlinden
U15 PotY – Paul McDermott
U16 MI – Philip Walsh
U16 PotY – Mark Dervan
U18 MI – James McGinty
U18 PotY – Eimhin Morrin
Damian Ryan – Chairman Bord na nOg – 087 8041774
Memories
If through the years (recent and not so recent) you took any photos of our Bord na nOg / Senior Teams/ Ladies Teams / Breaffy GAA social events/ Scor etc please remember that these memories are important to us and if you would like to share we would love to keep copies of them for our future records.
Contact 087 7590622
https://www.breaffygaa.ie/wp-content/uploads/2016/01/general-view-of-the-breaffy-team-during-the-national-anthem-752x501-1.jpg
501
752
Alex Andrews
https://shared3.sportsmanager.ie/~breaffygaa22/wp-content/uploads/2022/05/logo.jpg
Alex Andrews
2015-03-22 16:43:30
2015-03-22 16:43:30
Spring 2015 Newsletter