1st Michael Hall (149) – €400
2nd Colm Flynn (141) – €250
3rd Susan Heneghan (134) – €150
Ladies day winner – Susan Heneghan
Day One Prize Winner – MJ Reddington (35 points)
Day Two Prize Winner – Robbie Fadden
Day three prize winner – Ciaran Rice (52 points)
Day four prize winner – Michael Hall (30 points)
Final Leader board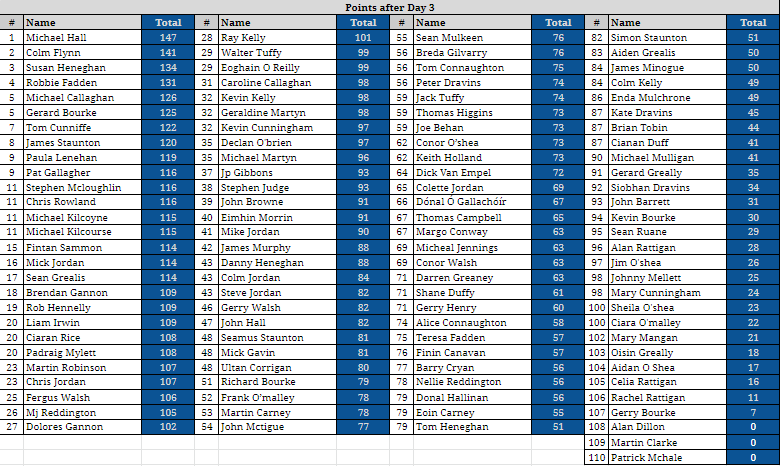 Leaderboard after day 3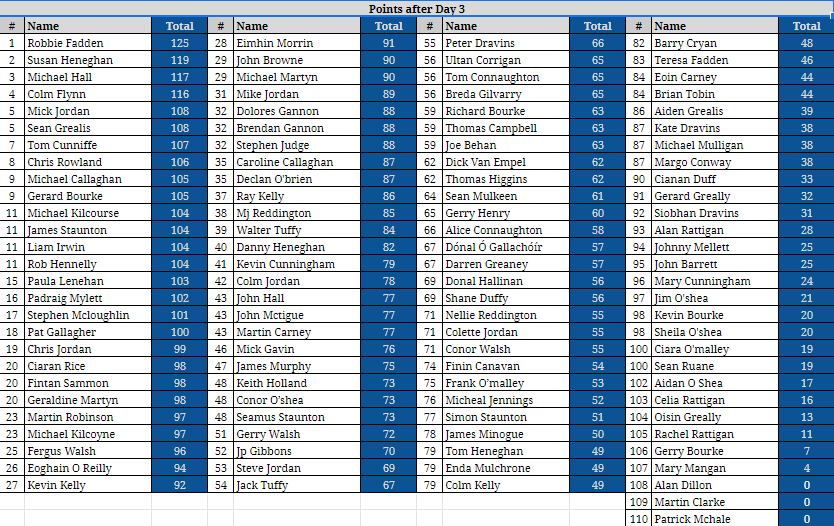 Leaderboard after day 2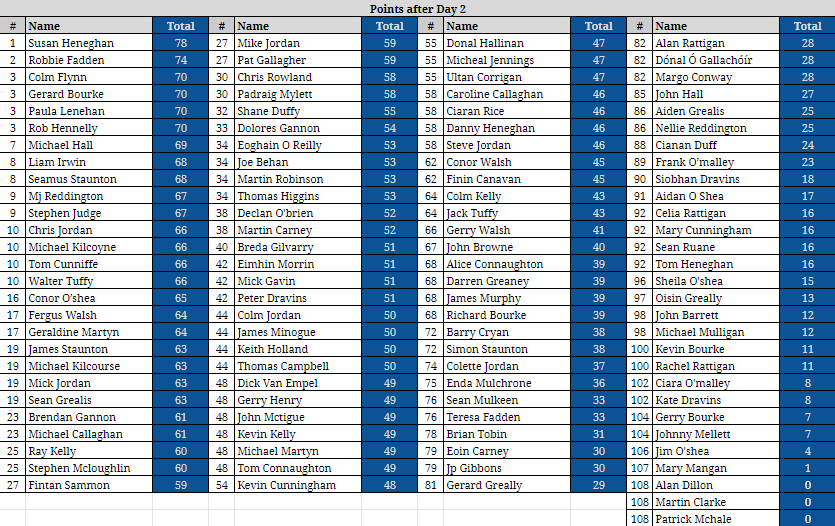 Leader board after day one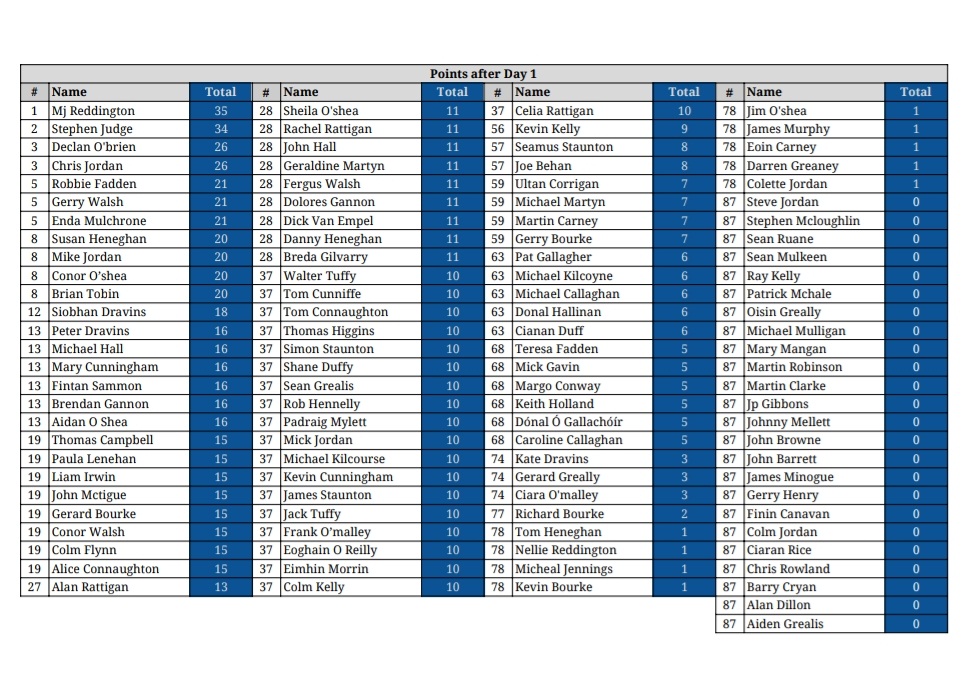 Contact 0879053745 if you have any issues.
Don't miss your chance to win with the Breaffy GAA Cheltenham Tipster Competition! Pick your 7 horses each day and join in the fun of the four day Cheltenham festival. The winning horse for each race get 10 points, 5 points for 2nd place, 3rd place 3 points and fourth place 1 point. Double points for the feature race each day. The winner is the person who has accumulated the most points at the end of the festival. Don't delay, get your ticket online now. You will be sent a reminder to select your horses before the festival starts. Good Luck!
THE RULES
Pick 7 horses per day over the 4 days, one per race.
You will be sent a link every morning, where you will submit your entries. It is very easy to use. In this link, you will enter your name (see next point), phone number and then select one horse per race (7 in total per day) and then press "SUBMIT" at the bottom of the form when finished.
Ensure you enter the exact same name when you sign up (pay the €20) and every day you fill out your entries.
Entries must be in before 1pm every day of the races.
Each correct race winner will be awarded 10 points, 2nd place 5 points, 3rd place 3 points and 4th place 1 point. (Double points for featured race WINNERS each day).
The person with the most points accumulated will win.
1st Prize €400. 2nd Prize €250 and 3rd place €150.
There will also be daily prizes for the highest score on each day.
An updated league table will be shared every evening here.
€20 entry fee. This covers the 4 days of the racing festival.
To enter click HERE.