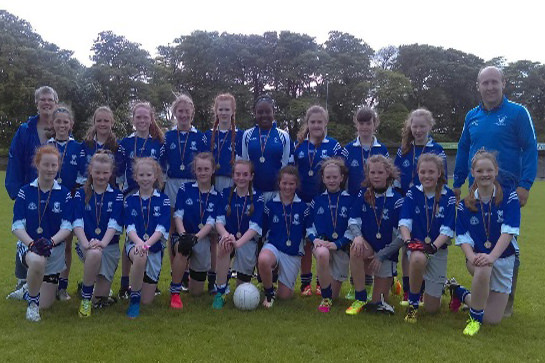 [columns size="1/3″ last="false"]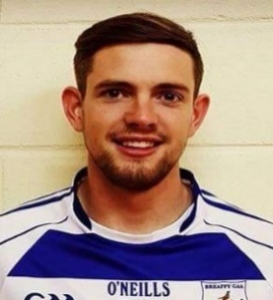 [/columns][columns size="1/3″ last="false"]
We remember with immense sadness the passing of two amazing young people – a great loss their families, our club and community.
Breaffy GAA extend sympathies to their families and friends. They will remain forever in our hearts.
Rest in Peace David Gavin and Faye Lavin.
[/columns][columns size="1/3″ last="true"]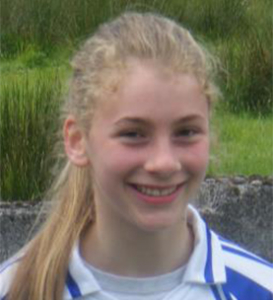 [/columns]
Dear friends of Breaffy GAA,
Hard to believe we are almost at the end of October and another football year has almost past.  We thank you all for your support and commitment to Breaffy GAA – and we look forward to doing it all again next year.
Breaffy Senior Team
Congrats to our Senior team and Management on winning the Mayo Senior League Group 1A – We are extremely proud of these lads and hope that their success will continue in the coming years. They dedicated the cup to their team mate Gav #DG3.

Mayo Senior League Champions 2017
Bord na nÓg
Breaffy GAA Under 8 and under 10 players finished the season with our annual Butler Cup Competition held in Ballyheane on Saturday 14th October. On the day we had a total of over 70 players who demonstrated a great display of their skills while competing for the U8 Shield and U10 Cup. Thanks to Breita Butler for her continued support of this competition.  Some wonderful photos of the day are available on our Breaffy GAA Facebook page.
Breaffy Bord na nOg would like to express their sincere thanks to the coaching teams across all levels for giving so generously of their time.
We have over 200 young people registered at Bord na nOg level. The coaches have ensured that the skills of our young players continue to develop in an environment where they can enjoy training, take part in games and are encouraged to express their football talents while having fun with their friends.

Breaffy National School
Breaffy NS Boys' team won the county final in June defeating a gallant Quay, Ballina Team in McHale Park.  These boys have a bright future and undoubtedly some will go on to emulate their heroes and wear the green and red of Mayo.



Breaffy national School Girls' Team won the Castlebar area final in May beating an excellent Snugboro NS team in the final. Faye Lavin was a starring member of this team and she is truly missed by all who knew her.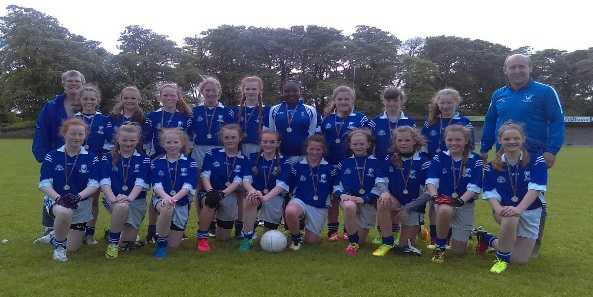 Many thanks to all the teachers who are involved in coaching in the schools.
Bord na nÓg Dates to Remember
Bord na nOg awards night – Friday 10th November.
Bord na nOg AGM – Wednesday 15th November.
We will inform you of times etc. at a later stage.
Breaffy Under 14s
Breaffy under 14 team put in a trojan effort to overcome Knockmore in the under 14B Championship final held on 29th May in McHale park.
The final score: Breaffy 1-9 Knockmore 1 -5
A Great win by a fantastic bunch of young boys.
Well done to all involved.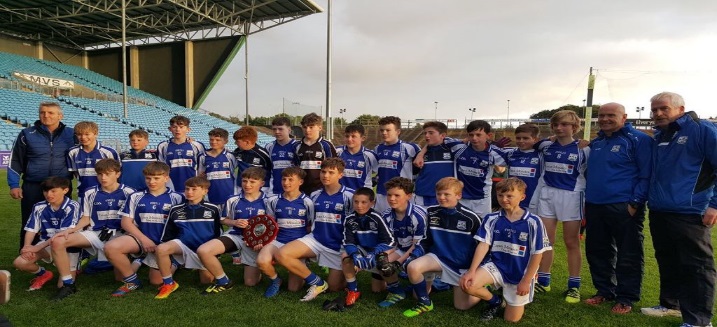 Tara Blitz
Breaffy GAA hosted an U12 Blitz on Sat June 3rd. There was close to 190 boys and girls involved on the day. We had 3 competitions involving 12 teams from clubs in London(Taras), Mayo (Achill, Breaffy, Castlebar Mitchels and Moy Davitts), Longford (St Vincents) and Roscommon (Eire Óg) We had a fantastic day of boys and girls football. Thank you to all who took part, attended and helped on the day. Super team work from all.
Breaffy GAA Gear
If you would like to purchase Breaffy GAA gear as a gift – or as a treat to yourself 😊 go to the O'Neill's Official Club Shop.
Under 21 Upcoming Competitions
Still some football left – Breaffy under 21s will take part in the upcoming Mayo Championship – we will keep you updated with games and times when fixtures have been set.
Fundraising Event
There will be a clothing recycling drive in aid of Breaffy GAA on 6th December 2017
Please donate all your clean unwanted clothes also bed linen, towels, curtains, paired shoes, bags and belts.
Wearable clothes will be recycled and re-used and other items will be recycled for items, such as, industrial wipes or soundproofing.
Start clearing out your cupboards – drop off dates:
Saturday 2nd Dec from 10am to 12md- other drop off dates/times will be posted nearer the date.
Contact Siobhan on 087 7590622 for details
Breaffy GAA Christmas Calendar
We are in the process of producing a Club Calendar featuring boys and girls, men and women, from our youngest U6 players to our Senior League Winners. We are also delighted to include our rounders teams who had a very successful season.
If any business would like to sponsor a page in this calendar (€100) please contact Nuala on 087 6289344
Important Dates for Your Diaries
Breaffy GAA AGM will take place on Sunday 26th November at 5pm in Breaffy Clubhouse.
Breaffy GAA Annual Dinner Dance will take place on Saturday 20th January in Breaffy House Hotel. We will have a prosecco reception, delicious meal and music by the Wavelength band.
Breaffy GAA will hold a Health and Wellbeing information evening on Mon 20th Nov at 8pm in Breaffy Clubhouse. Susanne Sherry, Senior Dietician with CROI, will speak on the benefits of a healthy diet and exercise, Noleen Cashin – a Motivational Speaker will inform us about the power of positive thinking. You are all welcomed and encouraged to come along on the night. Admission €5
Notes
John Page Manager of Supervalu, Castlebar recently presented Breaffy Bord na nOg with 62 footballs which were awarded to Breaffy as part of their recent football promotion. Thanks to all the parents who supported this initiative by nominating Breaffy GAA during their shopping trips to Supervalu.
Breaffy GAA held a very successful Monster Auction earlier in the year.  This fundraiser was hugely supported by many businesses within our community and the surrounding areas – we really do appreciate all your support.  Thank you to every person who put in fantastic work – you all know who you are 😊
The Kelly Cup Final was held on the 19th August 2017.
To commemorate the 40th anniversary of this competition and to remember Breaffy GAA's Gerry and Peter Kelly a wonderful match programme was produced by Donal O Gallachóir – you can read this here.
The county final of Scor na nOg will take place in the clubhouse on Sat Dec 2nd at 2pm. If your child is interested in competing please contact Nuala

A final word to say thank you everyone – it was not an easy year but we supported each other through it all.
https://www.breaffygaa.ie/wp-content/uploads/2017/10/breaffy-ns-girls-1.jpg
363
545
Alex Andrews
https://shared3.sportsmanager.ie/~breaffygaa22/wp-content/uploads/2022/05/logo.jpg
Alex Andrews
2017-10-25 17:33:18
2017-10-25 17:33:18
Autumn 2017 Newsletter